Makr offers a powerful app builder that lets you create, update, and publish no-code apps powered by Notion databases.
The app builder is composed of three main areas
Side bar
Tool bar
Preview window
Side bar
This is where the application gets build. When the builder first loads, you will see setting for the home page of your app where you can add or remove blocks from the home page.
At the top, there are three buttons
Settings - click on this if you want to see more options for app settings such as users accounts, adding more pages, customizing the navigation bar or the footer, adding a custom domain or customizing branch colors under app settings
Back - this lets you go back to the previous builder page
Forward - lets you go forward if you clicked back before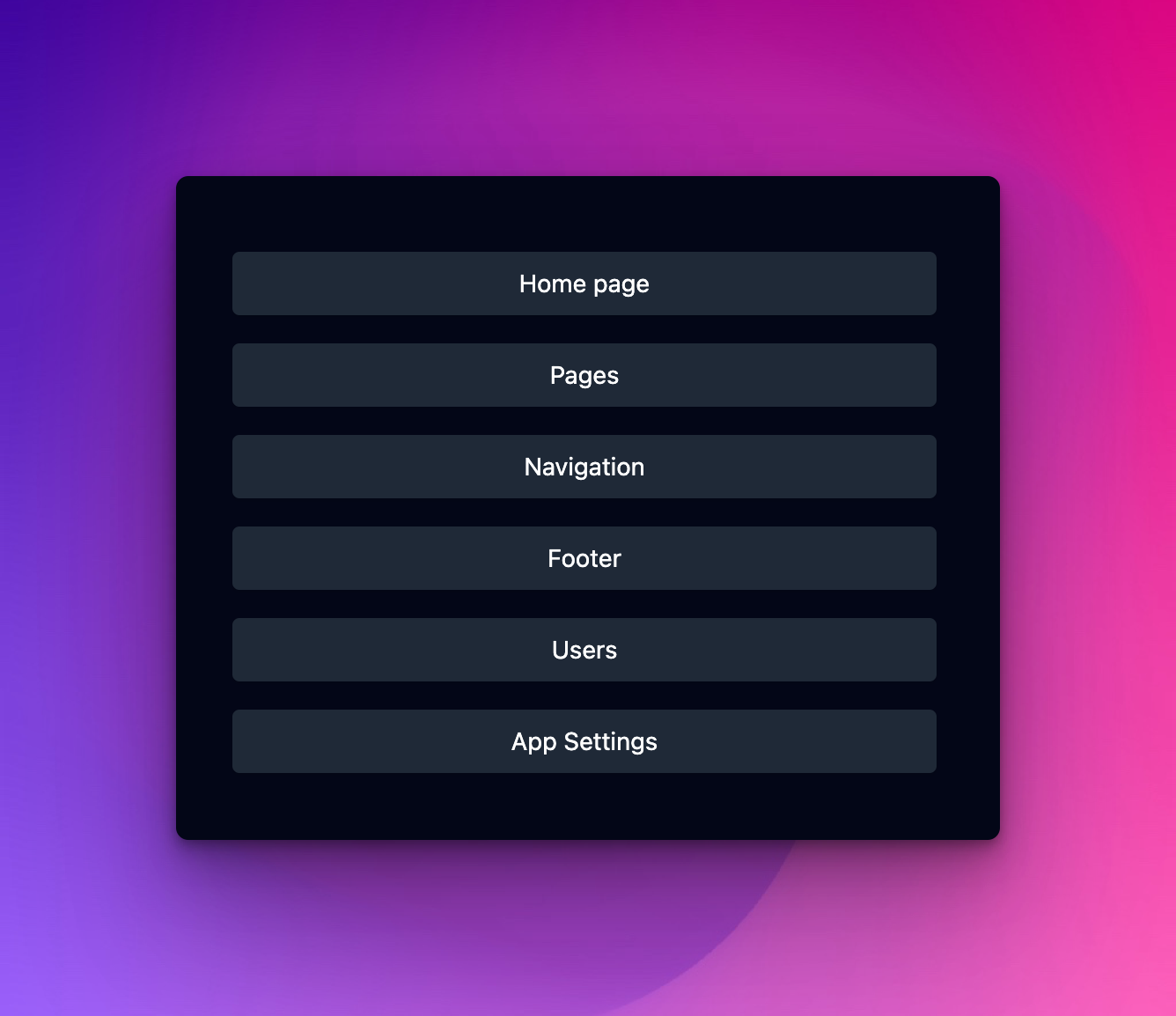 Toolbar
This area consists of buttons for preset screen sizes so you can preview the app in various screen sizes as you are building.

If the app has users, you will see the option to preview the app as a specific user. By default, the app is displayed as it would appear to a guest user - a user that is not signed into the app.
You can select from the list of users to confirm that you have set up user accounts and permissions correctly.
In the top right corner of the toolbar is the Publish button. Any changes made to the app using the builder are automatically saved as draft but these changes won't be reflected on the published domain until the changes are published by clicking on the Publish button.

Apps made with Makr are mobile-responsive and you can quickly preview the app in various screen sizes while building by clicking on one of the presets shown below.
We want to make it as easy as possible to provide feedback or ask question. That's what the Support button is for. Clicking on it will open up a form in the bottom right corner so you can send us suggestions, questions, or bug reports!
Preview window
As you make changes to your app using the side bar, the app preview window updates automatically to reflect the changes made to app settings.
When you hover over a block, you will see a dashed orange border. Clicking on the blank space in that block will open up the settings menu for that block in the side bar.